Jun 25 2019
By Meera Kamal
5 Wedding accessories for every Christian Bride
You have already said Yes to your Mr. Right and finalized your wedding dress. Now, the next step is to choose the right accessories to get that perfect look on your wedding day. From undergarments to purse, you need a lot of accessories for making your special day memorable. You have to look into the minutes of the details that you may go crazy before with the shopping arrangements. Here are some of the wedding accessories that you cannot live without on your Big day.
1. Wedding Shoes
Whether flats, sandals or high heels, shoes are the first thing that you should shop for. You have to wear it before the last dress trial as the dress should get that final touch accordingly. Opt for those shimmering stones to embellish your feet.
2. Hair Accessories
You will be confused with the length of your veil and once you have an idea about it, you have to look for hair accessories to adorn your beautiful hair. It should go well with the hairstyle you are planning like pony or loose or a bun. Choosing your crown is also important as a flower tiara and white stones crown would give a completely different look.
3. Bridal Jewellery
Unlike Hindu or Muslim weddings in India, Christian wedding has very less gold ornaments. Either a statement neckpiece and a simple stud or a heavy earring dangler with no necklace at all will show justice to the simple elegance of the white gown. A bracelet or a watch with metal strap and the wedding promise ring would add on to the stunning look.
4. Jacket/Wrap
Those off-shoulder gowns or sleeveless would prefer a jacket or wrap as an additional accessory to match the traditional aspect of the wedding. It can be super stylish and yet be attention seeking from conventional minds. Especially if it is winter and it is an outdoor wedding, this can make you warm and cool at the same time.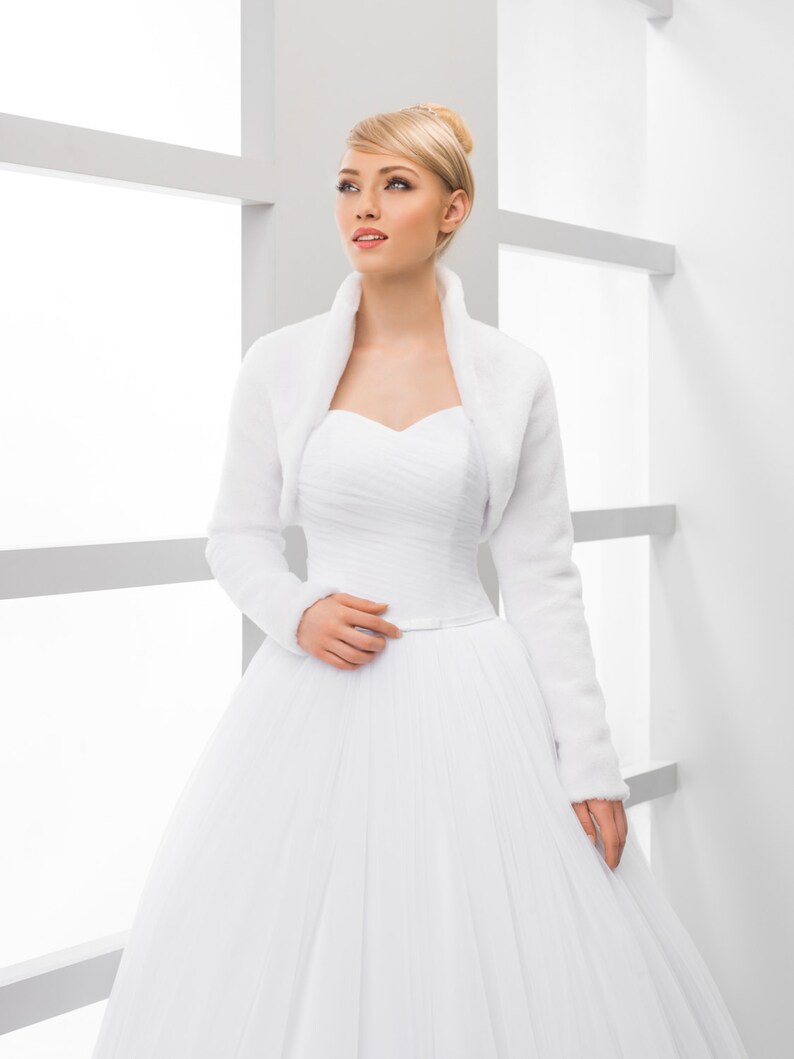 5. Gloves
If you are not a bangle/ bracelet lover, you can go for gloves as a hand accessory. It gives you that vintage look. The length of the gloves can be of your choice along with the fabric that includes lace, satin and crochet. Remember that you need to remove the gloves before the ring exchange.